EdMetro Chamber Choir
EdMetro Chamber Choir was established in 2016 to meet the needs of (and requests from) singers who wanted to sing in unique ensemble, without the stress of auditioning.
The Chamber Choir is supported by Edmonton Metropolitan Chorus Society, and is organized on a project-by-project basis. Singers are welcome to join – to sing in specific and short projects that are of personal interest.
---
For the 2019-2020 season, we present two projects:
Project 1: Mixed Voices, conducted by Dr. John Hooper
Project 2: Women's Voices, conducted by Dr. Joy Berg
NO Auditions!  Please preregister for each Project by contacting Artistic Director, David.Garber@EdMetroChorus.ca
Each Project has 6 Rehearsals + 1 Dress Rehearsal + 1 Performance. (Attendance is crucial!)
---
Membership Fee
$100 per Project. Scaled – based on income/ability to pay
$50 per project for members of Edmonton Metropolitan Chorus. Also scaled – based on income/ability to pay
ALL Membership Fees are tax-deductible. CRA #81064 7347 RR0001
---
Questions?
Contact Artistic Director David.Garber@EdMetroChorus.ca
---
---
---
Project 1 – MIXED Voices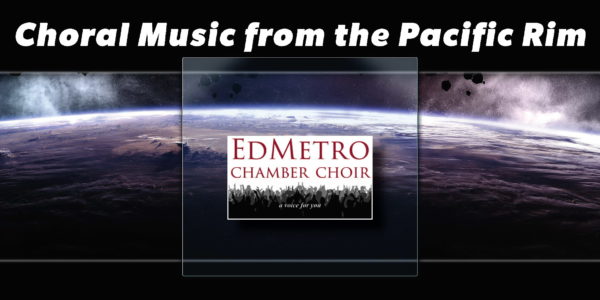 Choral Music from the Pacific Rim
Sunday, 3 Nov 2019, 3 pm . Trinity Lutheran Church
Dr. John Hooper, conductor; RJ Chambers, pianist; Tova Olson, percussionist
…Exciting and exotic sounds from Indonesia, Japan, Malaysia, Philippines, Samoa, Singapore, Sumatra, Taiwan
Tickets: $20 Advance; $25 Door; Children 12 and Under FREE
Tickets available NOW… Eventbrite.ca
---
---
---
Project 2 – WOMEN'S Voices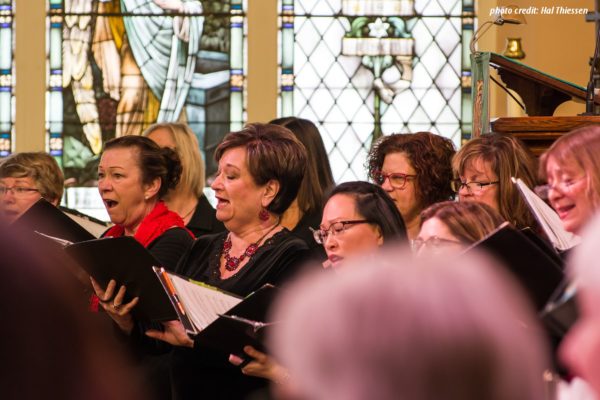 O Sister
Sunday, 16 Feb 2020, 3 pm . Trinity Lutheran Church
Dr. Joy Berg, conductor; Remi Do, pianist
Music by Canadian women composers
Kathleen Allan, Laura Hawley, Christine Donkin, Ramona Luengen
Jane Siberry, Beth Hanson, Eleanor Daley
First rehearsal: Sunday, 12 Jan 2020, 2:00 – 4:30 pm . Strathearn United Church