David Garber – Founder, Artistic Director, Executive Director, Conductor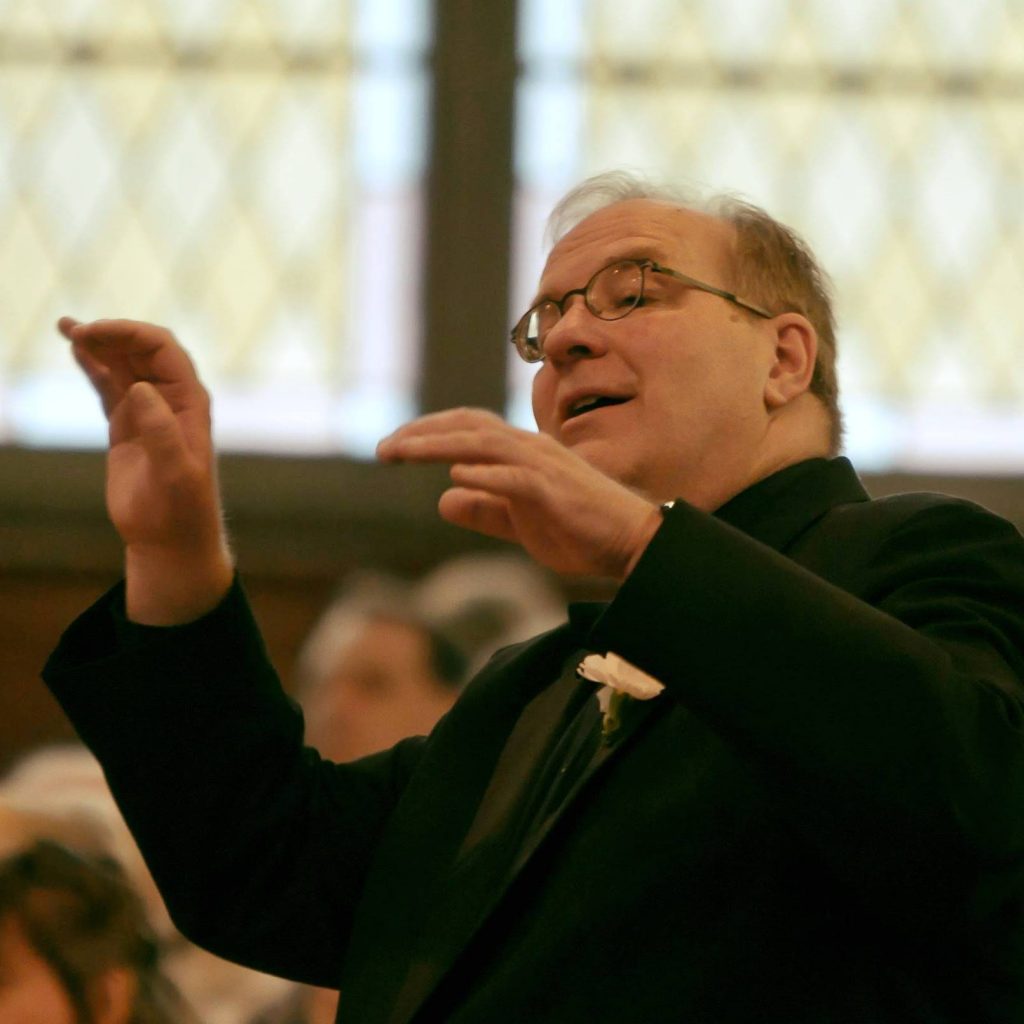 David is a graduate of Eastern Mennonite University (Virginia), majoring in trombone, with graduate studies in Choral Conducting at the University of Alberta, under Dr. Leonard Ratzlaff. He also studied as a conducting apprentice at Alberta College Conservatory of Music under Pro Coro Canada's Founding Artistic Director, Michel Marc Gervais.
David is the Founder, Artistic Director, Executive Director & Principal Conductor of Edmonton Metropolitan Chorus. He has also served as Executive Director for Pro Coro Canada, General Manager for Richard Eaton Singers, and Administrative Director for i Coristi Chamber Choir.
David has served on Peer Assessment Committees for arts funding agencies at the municipal, provincial, and national levels.
David enjoys doing graphic design and layout, and in addition to doing this for Edmonton Metropolitan Chorus, has done design work for A Joyful Noise Choirs, Ante Meridiem, Chronos Vocal Ensemble, Edmonton Youth Choir, i Coristi Chamber Choir, Pro Coro Canada, Richard Eaton Singers, Sing for Life, Singspiration, storefrontstudio, and many other recitals and events.
David taught public school bands and choirs for 24 years, and has also taught at Alberta College Conservatory of Music, The King's University, and the University of Alberta.
An original member of Pro Coro Canada, David sang with them for 28 seasons. He was also a founding member of VOCE – the a cappella experience, and has sung with Da Camera Singers, Richard Eaton Singers, University of Alberta Madrigal Singers, and i Coristi Chamber Choir.
David was the recipient of an Alberta Foundation for the Arts Award for Career Development to study at the Baroque Performance Institute, Oberlin Conservatory of Music, and the recipient of the Alberta Choral Federation's Con Spirito Award, in recognition of spirit, dedication and commitment to choral music. David has also been nominated for the Mayor's Award for Excellence in Artistic Direction.
Remi Do, Resident Accompanist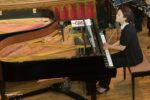 Remi Do Remi Do moved to Canada in 2000 from her home in South Korea. She has studied with Jacques Despres and Patricia Tao at the University of Alberta, performing her own recitals in 2002 and in 2006. Remi received her music degree in 2006.
She has been the Resident Accompanist for Edmonton Metropolitan Chorus since 2005, and serves as accompanist for Edmonton Children's Choir, Edmonton Young Voices, and Archbishop MacDonald High School Choir. She teaches piano in her own studio.
Debbie Epp, Soprano Vocal Coach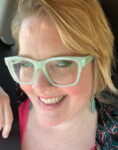 Debbie Epp (she/her) has been singing and creating music for as long as she can remember. She grew up singing with her family while performing in ensemble choral groups and as a solo singer throughout her youth. She has been on the board of Edmonton's a cappella choir, ETown Augmented, for 3 years and is currently their Logistics Coordinator.
Debbie is the personal assistant to a local artist and private voice coach at Silver Studios. She joined Edmonton Metropolitan Chorus in 2021, and is thrilled to be stepping into the role of Soprano Vocal Coach, where she is confident she will get every bit as much out of it as she can give.
Christian Maxfield, Tenor Vocal Coach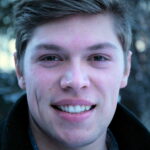 Residing in Stony Plain, Alberta, Christian is a Grade 2 teacher at SML Christian Academy. A graduate of Concordia University of Edmonton, he completed a B.A. in history and music (voice) in 2017 and a Bachelor of Education in 2019.
In addition to studying voice privately, Christian sings regularly with Edmonton Metropolitan Chorus, Pro Coro Canada, and appears as a soloist around Edmonton. In recent years, he has also sung with the Edmonton Youth Choir, Concordia Concert Choir, Chronos Vocal Ensemble, Alberta Youth Choir, VoiceScapes, the National Youth Choir of Canada, and Edmonton Metropolitan Chorus. In his free time, Christian enjoys time with friends and family, cooking, reading, and keeping active.
Mireille Rijavec, Alto Vocal Coach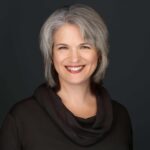 Mireille works with students of all levels, from children to adults. Her pedagogy is based in the classical tradition. She stresses the importance of being able to read music, healthy vocal technique, and ultimately the joy of communicating through song. Mireille's students are active singers in the community and many have continued their vocal studies in classical voice and musical theatre in post secondary institutions across Canada. She is a member of ARMTA, NATS (National Association of Teacher of Singing) and is an Affiliate Member of the Association for Body Mapping Educators.
Mireille has a Master of Music in Vocal Performance from the University of British Columbia. She was Music Faculty at the University of Alberta's Campus Saint-Jean from 1999 to 2012 and was on staff at Concordia University of Edmonton from 2006 to 2016 as a voice instructor, Manager and Program Coordinator of Concordia's School of Music. Mireille was a member of Edmonton's professional choir, Pro Coro Canada for many years and from 2016 to 2019, was their Executive Director. In June of 2018, she was elected to the Edmonton Arts Council and since August 2020, is the General Manager of CRIPSiE (Collaborative Radically Integrated Performers Society in Edmonton).
Mireille has been heard on the CBC as a soloist and has appeared with the Alberta Baroque Ensemble, the Richard Eaton Singers, Pro Coro Canada, the Edmonton Metropolitan Orchestra, Concordia University Chorus and Orchestra, Opera Breve Vancouver, Western Concert Opera, Opera Lyra Ottawa, and in productions supported by Edmonton Opera. She has been heard as the inimitable Julia Child in Lee Hoiby's Bon Appétit!, an operatic version of one of Julia's cooking shows, which brought her critical acclaim in Vancouver and at the Edmonton Fringe.
---
Graham Fast, Bass Vocal Coach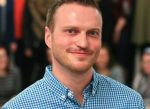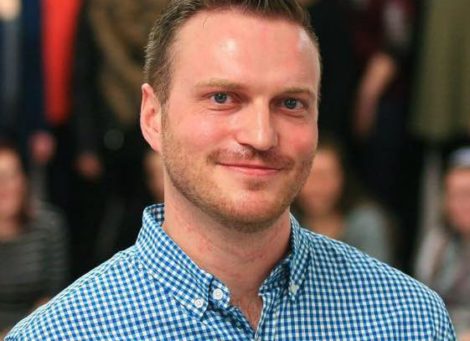 A recent graduate of the University of Alberta (Masters of Music, Choral Conducting), conductor, singer and percussionist Graham Fast is a passionate and versatile musician. During his time in Edmonton, Graham has worked with many of Edmonton's finest choirs including Edmonton Metropolitan Chorus (conductor and vocal coach), Men of EdMetro Chamber Choir (conductor), Richard Eaton Singers (assistant conductor), Pro Coro Canada #connect, the University of Alberta Madrigal Singers, Chronos Vocal Ensemble, Vocal Alchemy, and Cantilon Choirs' Vox Hominis men's choir.
Graham completed his Bachelor of Music at the University of Calgary in 2014, focusing on Vocal performance with an integrated focus on wind band conducting. In the fall of 2015 he began his studies at the University of Alberta under Dr. Leonard Ratzlaff, where he received the Queen Elizabeth II Graduate Scholarship in 2016 in recognition of his academic and artistic excellence.
While Graham's singing and conducting involvements in the Edmonton area develop, he still maintains connections with his Calgary roots where he is frequently engaged with musical projects. Graham currently lives in Edmonton where he actively contributes to the flourishing choral community in the area, both as a singer and a conductor.
Brett Ludwig, Resident Choral Arranger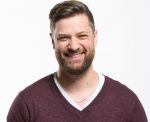 Brett Ludwig is a piano player, singer, arranger, and studio musician, with 20 years of experience in choral and a cappella singing, and is an accomplished pianist and accompanist. As an ensemble singer, he has performed with Ben Folds, Glass Tiger, Edmonton Symphony Orchestra, Reuben Studdard, and Mark Masri, Alberta Ballet, Citie Ballet, Calgary Philharmonic Orchestra, Epsilon, 6 Minute Warning, and various barbershop quartets.
Brett arranges for choirs & a cappella groups and composes choral and instrumental music. He has a diploma in Jazz Piano Performance from Grant MacEwan, studied piano in the Royal Conservatory curriculum, and has been a member of Pro Coro Canada for 10 years.
Sam Seo, Special Projects Coordinator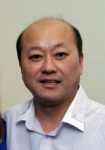 Honorary Ambassador, Gangneung City, Korea
Arts Director, Korean Canadian Association, Edmonton
General Manager/Director, Edmonton Korean Association
Director, Alberta Weekly Newspaper
Director, 2012 Expo Music Festival, Korea
Director, 2010 Winter Olympics Asian Music Festival, Vancouver
Honorary Ambassador 2010 World Expo
Board of Directors
Executive:
Chair, Les Bell
Vice-Chair, Margaret Ward-Jack
Treasurer, Chris Moore
Secretary, Emma Perez
Directors-at-Large:
Brian Kiely
Alfred Kirtschig
Rosemary Manning
Marilyn Metcalfe
Alejandro Moreno
Angela Smythe
Members of the Chorus
Edmonton Metropolitan Chorus is a chorus for men and women of all ages and abilities, all sizes & shapes, all colours & backgrounds. It is a chorus where all can feel safe and accepted. It is a chorus through which all can explore the wonders of music.